PENRITE SOLVES GEAR OIL PROBLEMS
Following market research, the Australian oil company has developed new and innovative applications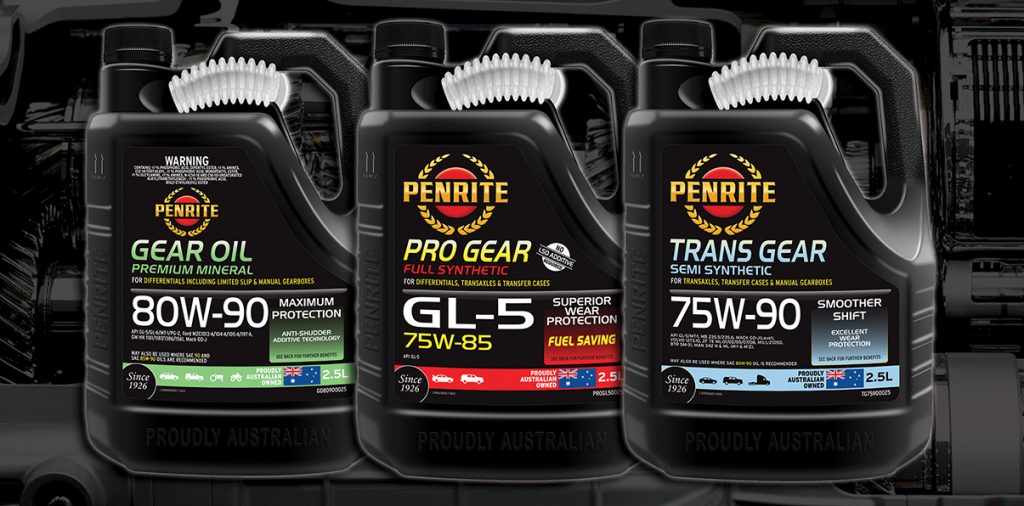 Penrite Oil says it has been the name synonymous with quality products since 1926. A leader in supplying quality lubricants, coolants and additives, Penrite offers an extensive range of driveline products to suit all types of 4WDs and SUVs for both new and older vehicles.
Driveline fluids are often neglected during servicing, but are as essential as engine oils for protecting gearboxes, transaxles, transfer cases and differentials in vehicles. They provide extreme pressure protection, wear protection, hydraulic pressure, lubrication, heat transfer, friction reduction, noise reduction, driver assistance and cleanliness.
Penrite says its gear oil range set new standards for drivetrain lubricants when it was launched a decade ago.
Penrite researched the market, developed, trialled and then consolidated two product ranges into one, where one product would cover all of the applications previously performed by two separate products.
Penrite says not only did it accomplish this with the most popular viscosity grade (80W-90) but also with 85W-140 and straight 140 grades, creating three products that took the confusion out of which type of product to use where a GL-5 gear oil was required:
• Penrite Gear Oil 80W-90 consolidated and replaced Hypoid 80W-90 and Limslip 90 Gear Oils.
• Penrite Gear Oil 85W-140 consolidated and replaced Hypoid 85W-140 and Limslip 85W-140
• Penrite Gear Oil 140 consolidated and replaced Hypoid 140 and Limslip 140
Penrite says this means that essentially, three new products have replaced six existing products.
It says this eliminated the problem of misapplication and eliminated the need for customers to purchase two products with the same viscosities.
As with all lubricants, Penrite recommends using the "Right product for the Right Application." To help customers find the right product for their application, the Penrite Product Selector Guide will advise the correct product for your application. The Product Guide is available on the Penrite Web Page – www.penriteoil.com.au – or via the Penrite Mobile Phone App as a free download from either the Apple Store or Google Play Store. The Penrite Technical Help Line is also available weekdays to assist with finding the correct product for your application.
For more information, visit www.penriteoil.com.au