RIVAL 4X4 AUSTRALIA NOW HERE
Pioneering bumper style bullbars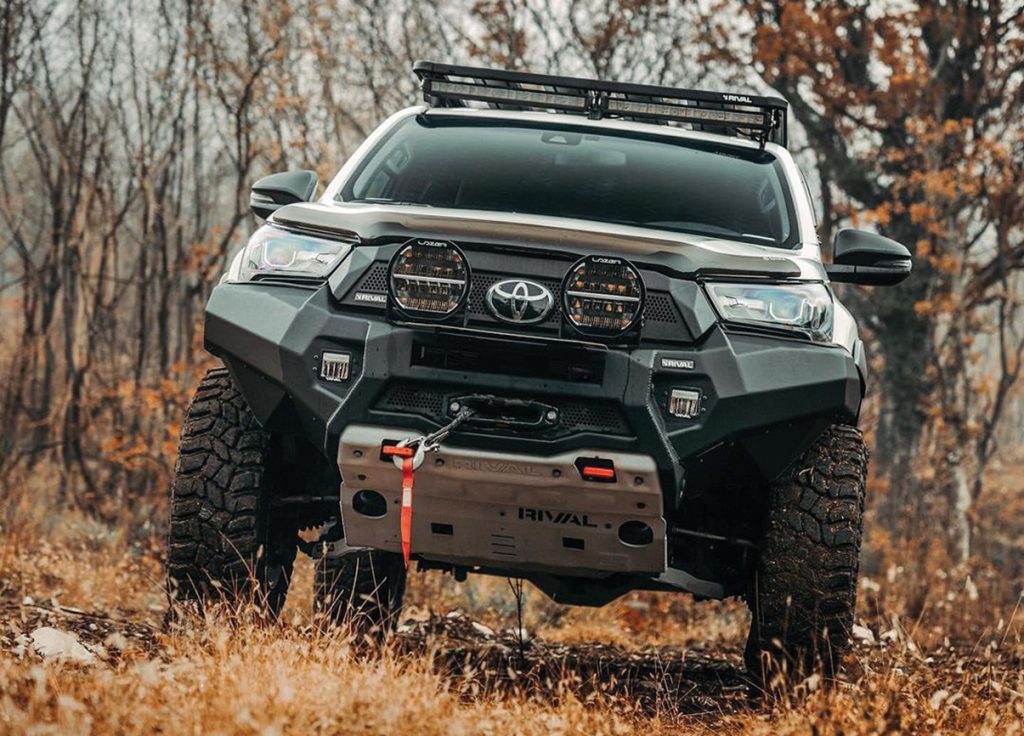 Rival 4×4 says it became famous in Australia about a decade ago when it pioneered the "bumper style" bullbar for utes and four-wheel-drive wagons.
Utilising advanced manufacturing techniques, Rival says it has been able to manufacture unique products suited to the demand of Aussie off-roaders and tourers alike.
In addition, the Rival 4×4 skid plate kits have proven to be hugely popular, being built from deep stamped 6mm alloy which keeps strength up and weight down.
Key features and benefits:
• Crash tested and ADR69 compliant: every Rival Aluminium Bumper is crash tested to ensure all factory safety systems are not impacted. Rival bumpers provide increased strength and safety without the added weight of a heavy steel bullbar.
• Functional: Rival Aluminium Bumpers are compatible with most three-inch auxiliary fog/driving lights. The majority of Rival's bumpers come standard with integrated winch mount and recovery points.
• Easy to install: Rival Aluminium Bumpers are designed to require minimal cutting or modification to your vehicle for OEM-style fit and finish and ease of installation.
• Precise manufacturing: high-quality laser cut Rival skid plates are made from deep stamped aluminium.
• Functionality: Rival offers skid plate configurations for many vehicles. These are modular, no drill, high strength systems designed to protect your vehicle's undercarriage against the harshest of terrain. 
Rival employs approximately 600 employees globally and manufactures unique and premium four-wheel-drive accessories, amongst other specialised products.
With manufacturing based in Kazakhstan and Turkey, Rival now has offices in Dubai UAE, Houston USA, Bremen Germany, and now also Brisbane, Australia.
Rival 4×4 Australia Pty Ltd has commenced distribution in Australia through a 3PL operation in Brisbane and will continue to expand the range over the coming months.
4×4 Specialist workshops can apply to become a Rival 4×4 Dealer through the Rival website at www.rival4x4.com.au and can access the range through the B2B real-time online ordering portal.
For more information on becoming a Rival Dealer, visit www.rival4x4.com.au or call 07 4661 1780.