SERIOUSLY EXTREME DRIVING LIGHTS
Introducing the Dominator Extreme II Series by Roadvision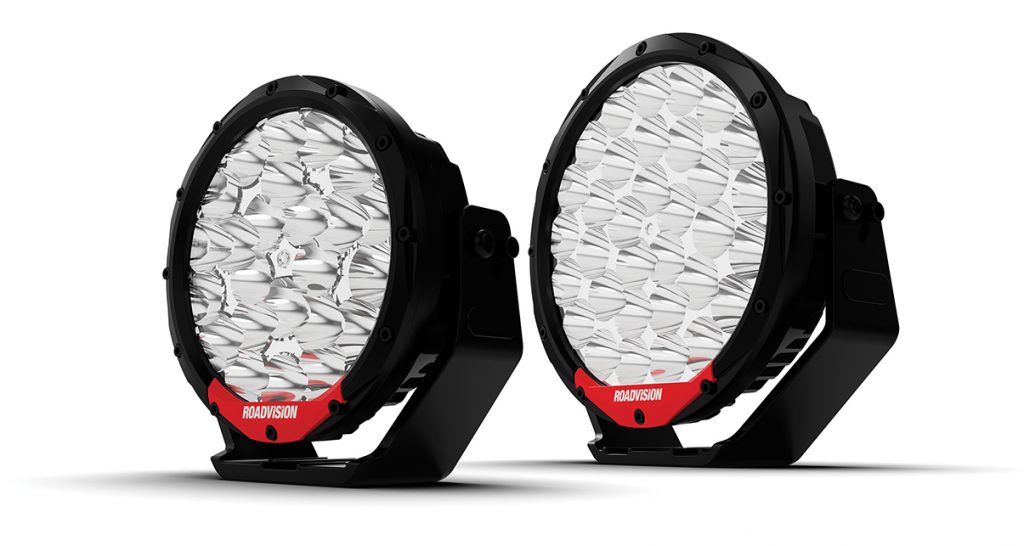 Roadvision says its new Dominator Extreme II (DX2) Series represents the next generation in high performance LED lighting.
"We are pleased to announce our new range of extreme high performance driving lights to the market," Roadvision Product Manager, Andrew Bird, said.
"With significant research and development invested in the new Dominator Extreme II range, we are excited to share these with the industry."
Delivering a combination beam that reaches up to 1200m at one Lux per light (1697m per pair), while retaining a spread beam pattern where it is needed most, the DX2 Series delivers the most extreme distance of any Roadvision driving light ever produced.
Focused on long range beam penetration with a lower short-range intensity, the DX2 Series are perfect for highway driving. Available in seven-inch and nine-inch models, the DX2 Series produce the brightest white light, close to daylight, says Roadvision.
The DX2 Series feature Roadvision's Thermal Management Technology, enabling maximum light output while protecting the lamp from excessive heat.
Backed by a seven-year warranty, the DX2 Series are constructed with tough, yet lightweight, die cast aluminium mounting brackets, aluminium housings, and polycarbonate lens.
Designed, engineered, and tested for the harshest Australian conditions, the DX2 Series meet and exceed Australian and international regulations.
With built in noise suppression technology (CISPR25 Approved), and dust and waterproof to IP68, Roadvision says the DX2 Series offer extreme high performance in a maintenance free package.
The Dominator Extreme II Series are available now at leading stockists including Autobarn and Autopro.
For more information, visit www.roadvision.com.au