STRONG RISE IN EV NOVATED LEASING
FleetPartners Group recently presented its thoughts and results in this space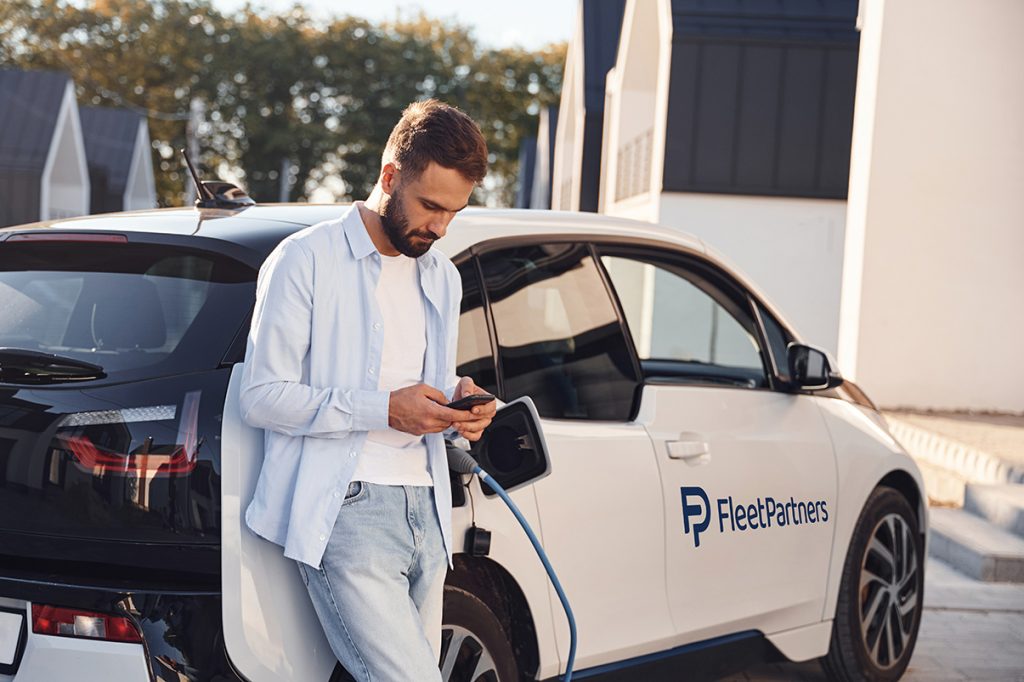 At Sydney's Macquarie Emerging Leaders Conference recently, FleetPartners Group (formerly Eclipx) reported that electric vehicles are rapidly increasing in popularity, hitting 45 percent of all vehicles delivered to its Australian novated customers in June of 2023 and 22 percent for the nine months to June 2023 – an 18-times increase over the comparative nine-month period to June 2022.
FleetPartners Group stated that Corporate Fleet customers across Australia and New Zealand are also increasing their EV acquisitions, albeit at a lower rate, with EVs representing six percent of leases delivered in June 2023, given the heavier fleet requirements towards light commercial vehicles like utes, but the trend to electrification across commercial fleets is also clearly growing.
Across the entire vehicle supply picture, FleetPartners reported that it also continues to experience strong demand, with new orders for June 2023 at 1.5 times pre-COVID levels.
When added to the existing order backlog driven by the COVID impacts on the global supply chain, FleetPartners' order pipeline now stands at 3.2 times pre-COVID levels, which it states provides a good buffer for future revenue and earnings as and when the current supply chain constraints eventually ease.
The company also reported that it continues to leverage the benefits of its extensive operational and strategic repositioning initiatives implemented over the last three years, with the first stage of its current Accelerate program completed during the Quarter, within budget and three months ahead of schedule.
There's no doubt that the growth in demand (and supply) for EVs will be of particular interest; particularly the prospect of increasing conversion of commercial fleets in line with the strong take-up of EVs by individual Novated lease customers that FleetPartners is now seeing, with the company stating that:
The Australian government's Clean Car Discount policy is clearly working as evidenced by the demand in Novated, and the proposal to introduce a fuel efficiency standard is another great step to drive EV adoption with both consumers and corporates.
The next element to solve for the Australian government and state governments needs to be public charging infrastructure (like New Zealand) in order to remove the last hurdle for corporate EV adoption.
In New Zealand, consumer adoption of EVs has also been ahead of corporate take-up. But as consumer adoption has grown there, it is driving corporates to move to EVs. That makes sense because it becomes easier to ask employees to drive an EV for their work car if they are willing to drive one for their private transport.
Almost all FleetPartners NZ Corporate customers now intend on transitioning to EVs. The biggest challenge around that transition for New Zealand corporates that FleetPartners is helping them solve is their charging solution. Each business will have a different solution however what is clear is that New Zealand needs a stronger public charging infrastructure to support these charging strategies.
Corporate Fleet leasing of EVs in Australia still lags behind New Zealand. However, FleetPartners expects it to follow the same path as New Zealand over the next few years. Given the significant step up in private EV adoption which the Company is seeing in its Novated business, it is becoming easier for Corporates to follow as has been the trend in New Zealand.
The top three models of choice by FleetPartners novated customers are the Tesla Model Y and Tesla Model 3, followed by the BYD Atto 3. 
For more from FleetPartners, visit www.fleetpartners.com.au