TOWING? UPGRADE TO SACHS MAX
Available now from ADRAD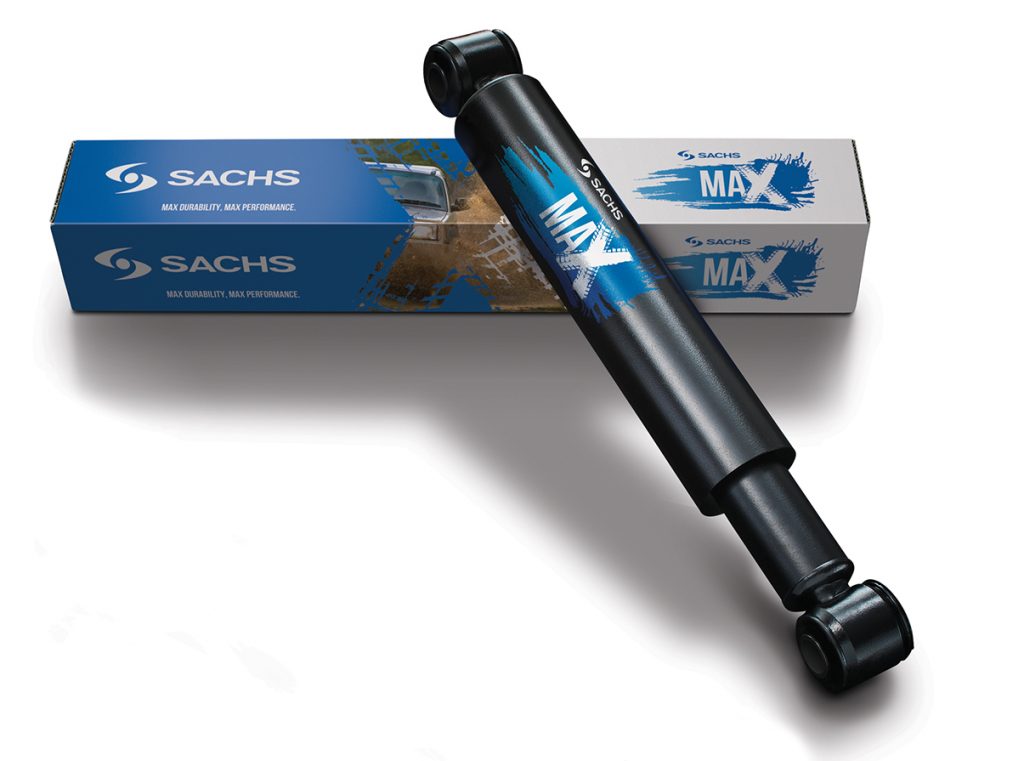 ADRAD says SACHS MAX shock absorbers deliver extra performance, strength and durability, allowing you the freedom to do what you want to do.
It explains that the range has been engineered to provide greater comfort and safety than conventional shock absorbers in day to day, towing and off-road driving applications.
Larger internal components such as pistons, piston rods and cylinders mean that SACHS MAX shock absorbers can deliver superior performance in the harshest of driving situations, including towing. With a 20 percent larger bore size and 40 percent more oil volume, ADRAD states SACHS MAX provides double the dampening force of a conventional shock absorber.
Built specifically for heavy-duty applications in SUVs, vans and off-road vehicles, these shock absorbers accommodate up to a two-inch lift while providing superior handling in harsh Australian conditions.
With all these features, ADRAD says you will benefit from superior ride control even when subjected to the continuous compression/extension associated with uneven or bumpy roads.
It also states that the extra oil volume and resistance to heat build-up will ensure that SACHS MAX shock absorbers keep you safe and secure for longer with their increased service life.
An extensive fitment line up includes Ford Ranger and Everest, Toyota Landcruiser and Hilux, Nissan Navara and Patrol, Holden Colorado and Trailblazer, Isuzu D-Max, Mazda BT-50, Volkswagen Amarok.
As such, ADRAD says the full SACHS MAX range covers the whole heavy duty motoring spectrum from 4WDs, utilities and vans.
SACHS Shock absorbers are manufactured to the exacting quality and performance standards of global OE parts supplier ZF, so you know these products are direct fit and meet or exceed all the vehicle manufacturer specifications.
These SACHS products come with a three-year 60,000km warranty and are available across Australia with support by ADRAD's national and distribution network.
For details of your nearest stockist, please contact ADRAD on 1800 882 043 or enquire at customerservice@adrad.com.au