WHOLESALE AUTOMATICS TRANSMISSION COOLERS
The Transmission Cooler is the number one upgrade in terms of bang for buck, says Wholesale Automatics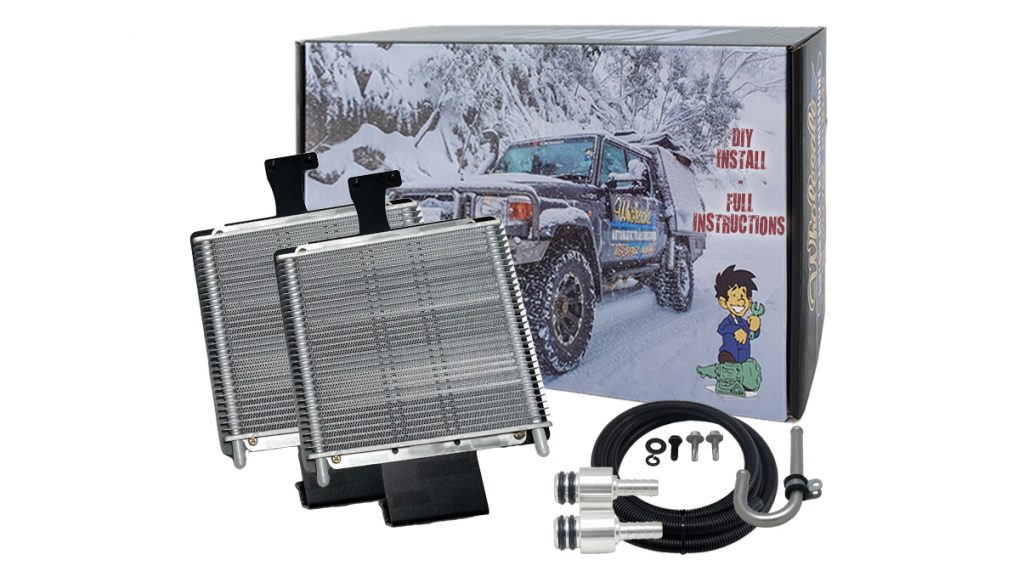 Wholesale Automatics is a specialist automatic transmission shop with over 30 years of experience making its own quality automatic transmission coolers here in Australia. It says it has the largest range of purpose-built Transmission Cooler Kits in the country.
Each kit is custom designed for a specific vehicle, with Wholesale Automatics stating it thoroughly researches and tests all of its Transmission Coolers which it says means you can be sure that when you buy its Transmission Coolers you are getting an Australian made quality product ideally suited for the job. 
Out of all transmission upgrades, Wholesale Automatics says the Transmission Cooler is the number one upgrade in terms of bang for buck.
Wholesale Automatics says mounting one of its auxiliary Transmission Coolers will show significant improvements in transmission cooling, stating this will be immediately obvious to your customers who "will thank you for recommending this upgrade."
Wholesale Automatics says it has sold thousands of Transmission Coolers over the past 30 years and has learnt all of the tricks of making a Transmission Cooler give outstanding performance.
The Cooler kits contain all of the items you need to fit a cooler – every nut, bolt, clamp, joiner and so on. It says attention is paid to every detail, like having conduit for the hoses that protect against stick and stone strike.
Further, Wholesale Automatics also zinc coats all of its Coolers and then gives them a coating of Mannex Black to make them 4WD tough for everything your customers can throw at it. 
For each Cooler, Wholesale Automatics has comprehensive colour printed fitting instructions. It also has thorough installation videos for many popular vehicle makes.
As an Australian company, Wholesale Automatics says it is also contactable for product support, with this all backed with a two-year unlimited kilometre warranty.  
Further, Wholesale Automatics says, "we value our trade and dealer customers and offer discounts off retail price."
The Wholesale Automatics range covers Ford – Everest and Ranger (both Next Gen and PX); Holden – Colorado RG, 7 and Trailblazer; Isuzu – D-Max and MU-X; Jeep – JK Wrangler; Lexus – GX460 and GX470; LDV – T60; Mazda – BT50; Mitsubishi – MN and MR Triton; Nissan – Patrol Y62; Toyota – FJ Cruiser, Hilux, LandCruiser, Prado and Tundra; Universal Dual Cooler Kit; and VW – Amarok (Eight Speed and new 10 Speed NF Series).
For more information, please visit www.automatictransmission.com.au