ALEMLUBE: KEEPING YOU COMFORTABLE
A range of premium air conditioning stations are on offer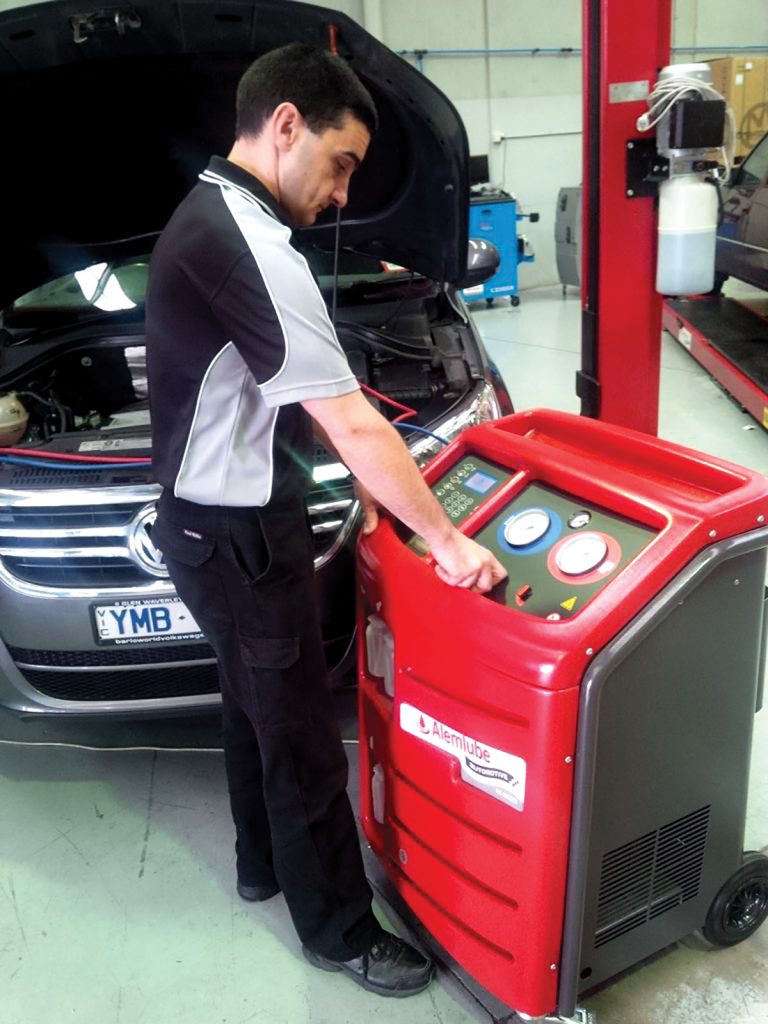 Throughout Australia, Alemlube says it has built a reputation for excellence in distribution, sales and total support of all automotive workshop servicing products.
Alemlube notes that a distinct and unique advantage of purchasing automotive air conditioning service units from its team is the country wide installation, service and support network provided by automotive workshop equipment industry experts.
Alemlube states that its team provides an industry leading approach to product knowledge, advice and after sales support.
The company says its air conditioning systems are easy to use and operate and explains that they recover, recycle, evacuate and recharge R134A refrigerant with excellent efficiency and consistency.
Alemlube reports that it uses proven and tested technology to ensure that the correct amount of new refrigerant and lubricant is used as per the vehicle manufacturer's recommendation, while an extensive database and printer are also provided.
Vacuum tests are easily performed to ensure that there are no cracks or damage to the customer's vehicle air conditioning system that could cause gas to leak out.
With flow rates of up to 142 litres per minute, the recharging process can be completed within 30 minutes, providing fully replaced refrigerant for operating air conditioners providing refreshing cool air on demand.
The Alemlube premium air conditioning stations include a free bonus UV light kit and UV glasses that work with the units ability to add UV tracer dye into the vehicle's AC system to detect fine leaks which makes repairing easier to achieve.
Solid, reliable and built to last, Alemlube says its air conditioning service units utilise the latest technology available and are an excellent addition to vehicle workshops.
For more information, visit www.alemlube.com.au