CATERAN EXPANDS ITS PRODUCT RANGE
The new products have been designed and developed in Australia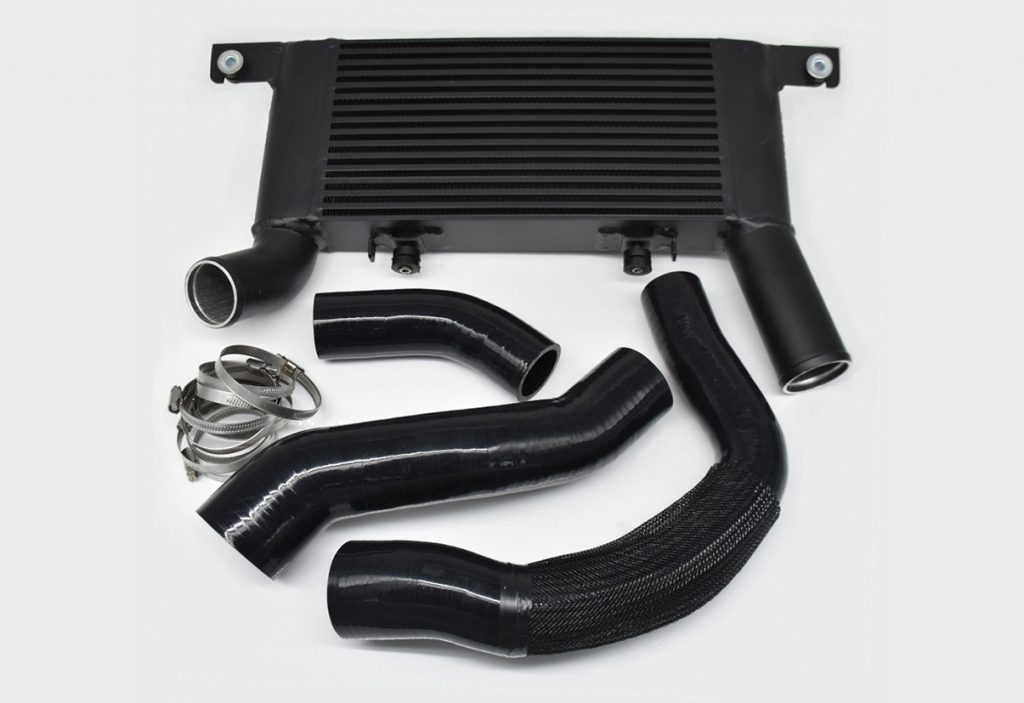 Cateran recently expanded its range of turbodiesel intercooler hose kits and intercoolers to include parts for the Mitsubishi Triton MQ, Pajero, ASX and Outlander and Holden Colorado.
These new parts are in addition to Cateran's growing line of premium replacement turbo diesel turbochargers, turbocharger gasket kits, fastener kits and oil supply lines.
Cateran says the range covers the most popular turbo diesel 4×4, SUV and LCV vehicle applications including Toyota Landcruiser, Hilux, Prado and HiAce, Nissan Patrol and Navara, Mitsubishi Pajero and Triton, Holden Colorado, Rodeo, Jackeroo and Captiva, Mazda BT50, Ford Ranger, Isuzu D-Max and Hyundai iLoad.
Cateran says its new intercooler hoses and intercoolers, which are designed and developed in Australia to meet Australia's unique and harsh driving conditions, not only replace the original parts but are more durable and offer improved performance.
Cateran intercooler hoses are constructed from four-ply Nomex reinforced silicone, which Cateran says makes them more resistant to environmental factors like heat, humidity, drought, rain and ozone.
Rubber hoses, genuine or aftermarket, deteriorate under these conditions and lose their flexibility over time, hardening, drying out or rotting; risking splits and consequent turbocharger overspeed failure, warns Cateran.
Cateran says its silicone intercooler hoses maintain flexibility over their lifespan, are rated to 300C continuous operating temperatures and 3 BAR continuous operating pressure (10 BAR Burst), which it says is 50 percent higher than comparable rubber hoses.
Cateran Intercoolers are constructed using bar and plate heavy duty cores with TIG welded cast aluminium ends tanks.
They are rated to 5 BAR continuous operating pressure and Cateran says they outperform the original Intercoolers by a minimum of 20 percent.
Cateran explains that vibrations from poor road conditions result in the OEM Intercooler plastic end tanks, crimp attached to tube and fin cores, to deteriorate, crack and leak, displaying oil vapour seepage and risking consequential turbocharger overspeed failure.
Further to its parts' improved performance, Cateran states that its focus on the customer experience drives it to ensure every part supplied is designed to fit perfectly, reducing fitment time and costs.
All new Cateran Intercooler Hose Kits and Intercoolers are covered by Cateran's "industry leading" three-year/100,000km warranty for complete peace of mind.  
Cateran offers complimentary product and technical support on pre-installation, installation, and post-installation via its national Technical Support Hotline 1300 176 071.
Cateran says to expect many more new parts over the coming 12 months as it aggressively expands its product range.
Cateran's growing range of parts are available from Repco and NAPA Auto Parts nationwide and Sparesbox online.
For more information, visit www.cateran.net.au