FITS JUST LIKE THE ORIGINAL, BUT PERFORMS LIKE MEYLE PD
Two component brake discs from MEYLE are now available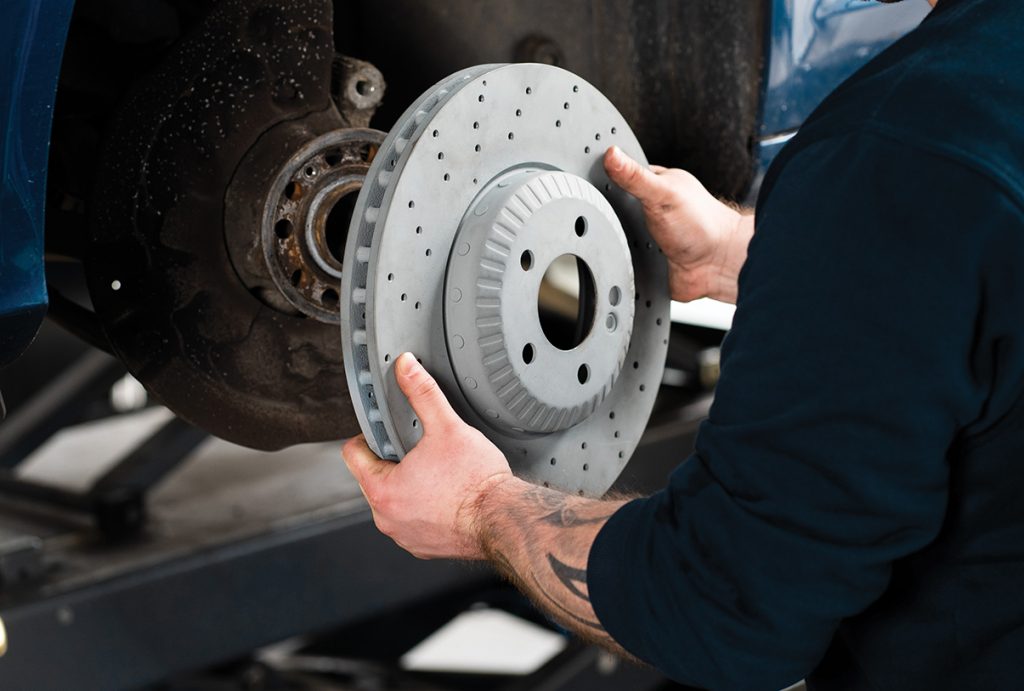 MEYLE, a leading manufacturer of high-quality automotive spare parts, is expanding its product range to include two component brake discs for common BMW and Mercedes models.
The new brake discs are now available and offer customers the usual OE qualities such as accurate fit, low offset, reduced weight and the associated fuel savings and decrease in CO2.
At the same time, the new brake discs boast high performance, driving comfort and sophisticated design, as is typical of the MEYLE PD line, says MEYLE.
Thanks to its new products, MEYLE says it is expanding into the aftermarket for brakes with solutions in areas previously reserved for vehicle manufacturers with their original parts.
Seven new references for the two component MEYLE PD brake discs are now available for the BMW 3 to 8 Series, X3 to X5, and Z4, and for Mercedes C-Class and E-Class models.
The brake discs comprise an aluminium or stamped steel hat riveted to the cast iron friction ring.
The two component MEYLE PD brake discs also offer the typical MEYLE PD qualities, including high performance, driving comfort and sophisticated design.
In addition, MEYLE explains they are ECE-R90-certified and due to the high-quality surface coating, do not require degreasing, thus ensuring long-lasting protection against corrosion.
Further, MEYLE says a higher percentage of carbon makes the two component brake discs exceptionally resistant to heat distortion even in cases of higher thermal stress – for example, on steep mountain descents – for extended driving comfort without vibrations.
To ensure efficient installation at the workshop, 99 percent of the brake discs are equipped with a fixing screw.
For further information or to place an order, contact the MEYLE team, an authorised MEYLE sales representative, or local distributors, Repco and Welch.
To learn more, visit www.meyle.com