COOLDRIVE CELEBRATES AT BRANCH MANAGERS CONFERENCE
The CoolDrive Auto Parts family from across Australia and New Zealand came together recently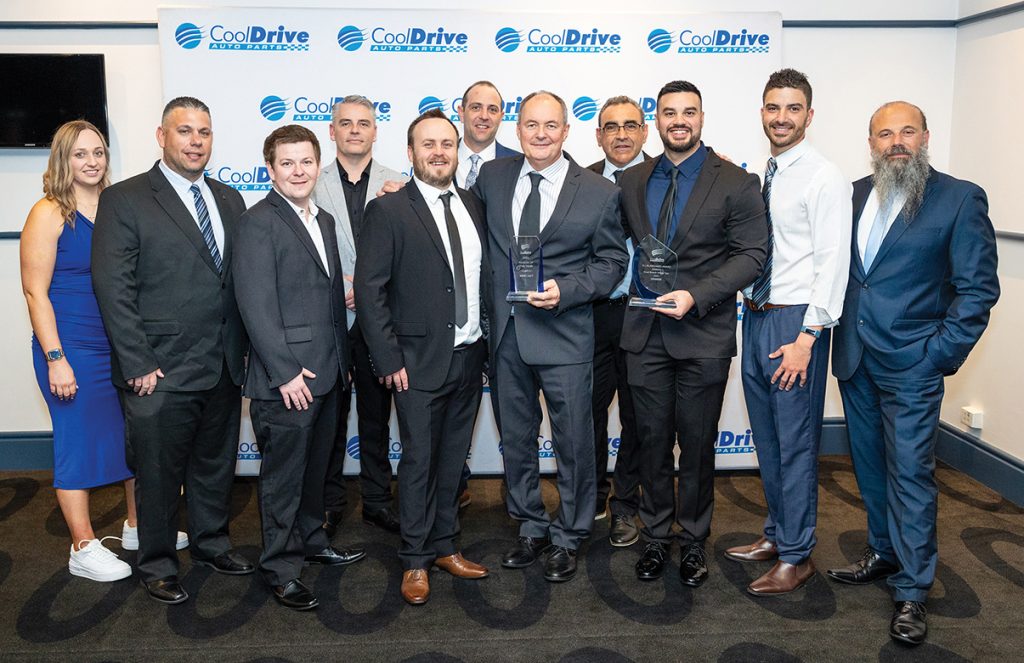 Held on the Gold Coast, the 2023 CoolDrive Branch Managers Conference began with team building activities at Norwell Motorplex led by Blanchard Racing Team (BRT) drivers Todd Hazelwood and Aaron Love, before moving to Crowne Plaza Surfers Paradise for formalities.
"Over the last 40 years, CoolDrive has grown to become Australasia's largest family-owned and operated aftermarket automotive component supplier and it was fantastic for our team to come together to share knowledge and celebrate our successes over the past year," CoolDrive Auto Parts Chief Executive Officer, John Blanchard, said.
"The theme of this year's Conference was 'Getting it Done' which embodied our recent achievements, including CoolDrive being named as one of Deloitte's Best Managed Companies of 2022.
"The past 12 months also saw the implementation of the CoolDrive Values across the business, the launch of our Career Advancement Program, as well as the growth in our branch network and distribution warehousing, product and service offerings, and increased technical training.
"The BRT Supercars program also achieved great milestones over the past year, being the first to launch the Gen3 Supercar and expanding into the Super 2 category, complemented by CoolDrive becoming a major parts supplier to Supercars.
"On behalf of CoolDrive, I would also like to express our sincere thanks to our keynote speaker, Stuart Charity from the AAAA, as well as the Conference sponsor, REDARC."
Presented at the conference were CoolDrive's annual Branch of the Year awards. Measured on a number of performance criteria, the awards are split into revenue turnover and regional categories, with the awards themselves named after the company founders and key personnel.
The WJ (John Senior) Blanchard Large Branch of the Year award winner was Victoria's Sunshine branch, with Queensland's Acacia Ridge branch the runner-up. The SL (Shirley) Blanchard Small Branch of the Year awards winner was Orange, with the Albury branch the runner-up. The JW (John) Blanchard Award for Region of the Year winner was New South Wales/Australia Capital Territory.
The 2023 inductee into the CoolDrive Hall of Fame was Adrian Crump, an instrumental team member in CoolDrive's expansion into rotating electrical.
For further information, visit www.cooldrive.com.au