FUCHS LUBRICANTS: MOVING YOUR WORLD
Keeping the world moving with unconditional reliability – that is what drives FUCHS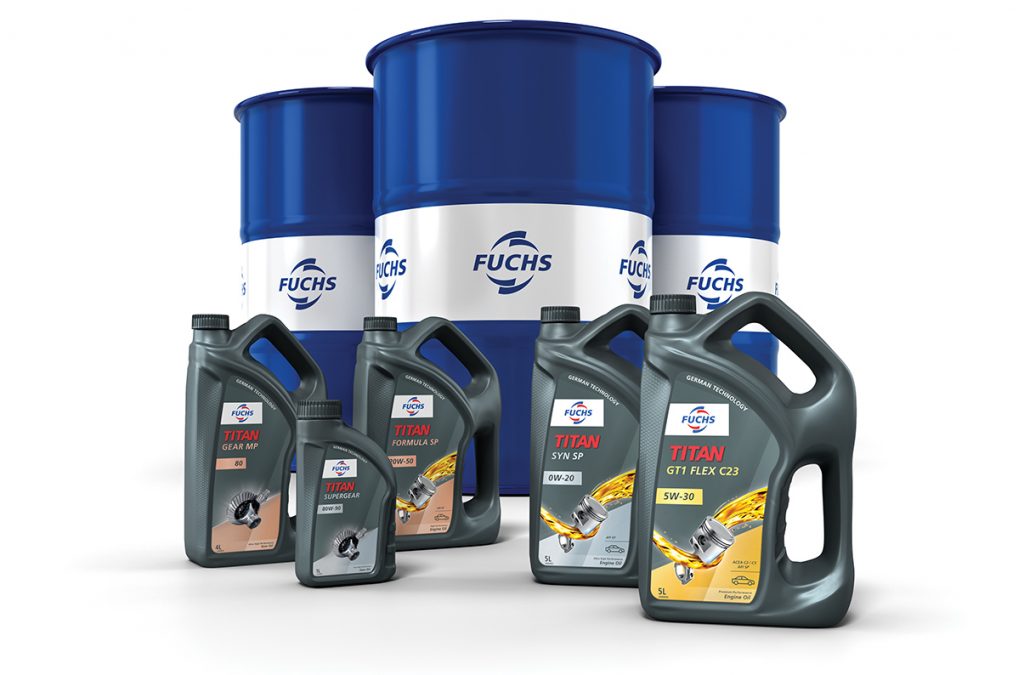 As the world's largest independent lubricants manufacturer, FUCHS says it continues to be first choice by offering an extensive range of premium lubricants capable of servicing millions of vehicles across the Australian car parc.
FUCHS states it is fully committed to supporting the Australian automotive aftermarket. 
With a local history spanning more than 100 years, FUCHS continues to listen to its customers and invest in Australia.
With two state-of-the-art manufacturing plants – one located in Sunshine, Victoria and the other in Beresfield, New South Wales – being close to the customer continues as a key strategy.
"The recent investment in a new state-of-the-art distribution centre is testimony to this," FUCHS Australasia Director and Chief Operating Officer, Joe Ferm, said.
"Keeping in mind that FUCHS is the only lubricants manufacturer to produce lubricants, coolants, greases, and additives locally, there are many reasons why FUCHS is first choice."
Backed by the power of German technology
With 24 labs, 576 engineers and scientists and 600 current research projects underway, the FUCHS Group has invested almost $100 million into developing innovative new lubricant solutions.
Backed by leading development partners, an extensive know-how network and outstanding testing capabilities, FUCHS locally manufactures a comprehensive and OEM approved product portfolio based on world leading German technology.

Continued local investment
Building on its commitment to supporting the local market and being close to its customers, as well as further improving the customer experience, FUCHS recently opened a new National Distribution Centre (NDC) in Derrimut, Victoria.
The state-of-the-art 17,000m2 facility is managed and operated by FUCHS Lubricants Australasia's partner Linfox and serves not only the automotive aftermarket, but also the mining, agricultural, industrial, construction and transportation markets across Australia and New Zealand.
"The new NDC meets the highest quality, safety, and environmental standards," Joe said.
"It features a high degree of digitalisation, advanced warehouse management systems and order fulfillment processes and numerous initiatives supporting a sustainable operating environment."
The building has been designed to Five-star Green Star design standards, which includes a 99kW solar array and electric vehicle charging stations.
Energy from the Sun
Sustainability is important to both FUCHS and its customers and the new NDC is not the only facility harnessing the power of the sun to ensure sustainable operations. 
Large solar power arrays have also been installed atop the Sunshine and Beresfield plants. 
"The energy from the sun supports a sustainable manufacturing environment which is a key part of the overall FUCHS sustainability strategy," FUCHS Sustainability Manager Australasia, India and South East Asia, Thomas Blaikie, said.
"At its peak output, the solar systems across both sites can generate up to 30 percent of total electricity required to power the manufacturing plants."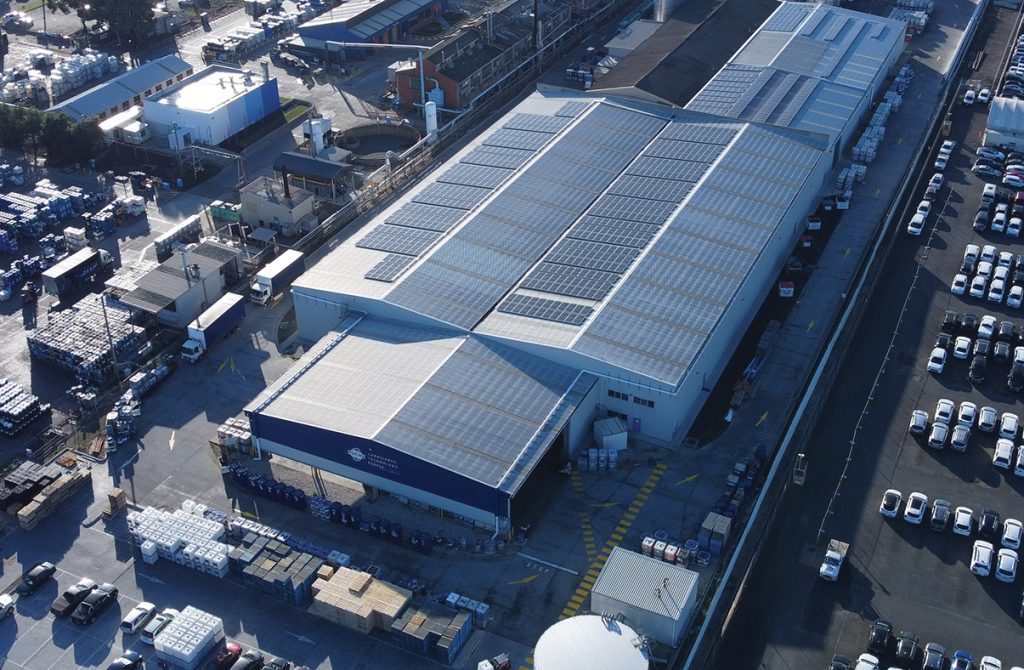 New Easy Small Pack Range
FUCHS says that being first choice means it needs to make it easier for customers to choose and use the right FUCHS lubricant.
"That is why we have optimised our small packs globally for the four, five and seven-litre pack sizes, not just visually but also in terms of handling and environmental friendliness," FUCHS Brand and Channel Marketing Manager, Australasia, India and South East Asia, Anthony Ficarra, said.
"With a premium new bottle design featuring clearly structured labels, images, pictograms and lubricant quality categories, the FUCHS new small pack range is 'easy to choose'. 
"Thanks to improved ergonomics in the redesigned bottles and a new tamper proof screw cap, FUCHS' new small pack range is 'easy to use.'  
"And manufactured using recycled and recyclable packaging via a CO2-compensated production process as well as improved residual emptying, FUCHS' new small pack range is 'easy on the environment."  
The Magnificent Seven
With the ever increasing size and complexity of the Australian car parc, it is becoming more and more difficult for workshops to ensure that they are equipped with the right lubricants to best serve their customers. 
"FUCHS' core automotive workshop lubricant range, known as the Magnificent Seven, has been designed specifically to address this issue which is why FUCHS continues to be first choice," Anthony said.
"Featuring FUCHS' high level of OEM approvals and advanced technology, workshops can be assured that their customers are receiving the highest performance and reliability for their vehicles, whilst at the same time – consolidating their lubricant stocking levels and reducing working capital."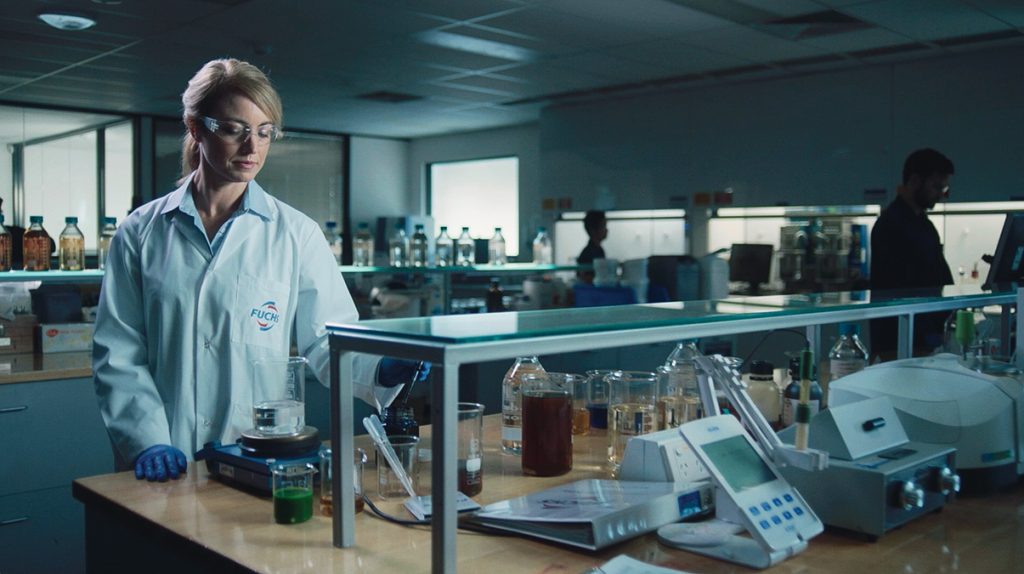 Rego Lookup
Creating the perfect engine oil is a science, but choosing one for your vehicle shouldn't be.
"Thanks to FUCHS Rego Lookup, choosing the right lubricants for the job has never been easier!" Anthony said.
"Workshops and customers alike can visit fuchsregolookup.com.au or simply scan the QR code which takes them directly to the easy to use platform."
"When they enter their vehicle's registration, they will receive a comprehensive good, better, best list of lubricants to suit their vehicle, including engine oil, transmission fluid, power steering fluid, brake fluid and coolant."
"Don't have the vehicle's registration details? Not a problem! Users can also enter the vehicle's make and model to access the same information." 
"This even applies to light and heavy commercial vehicles, tractors and farming machinery, earthmoving, construction and industrial vehicles and equipment, and even marine equipment."
For more from FUCHS Lubricants, visit fuchs.com.au