NISSAN Y62 PATROL MID SECTION EXHAUST UPGRADE
From Harrop Engineering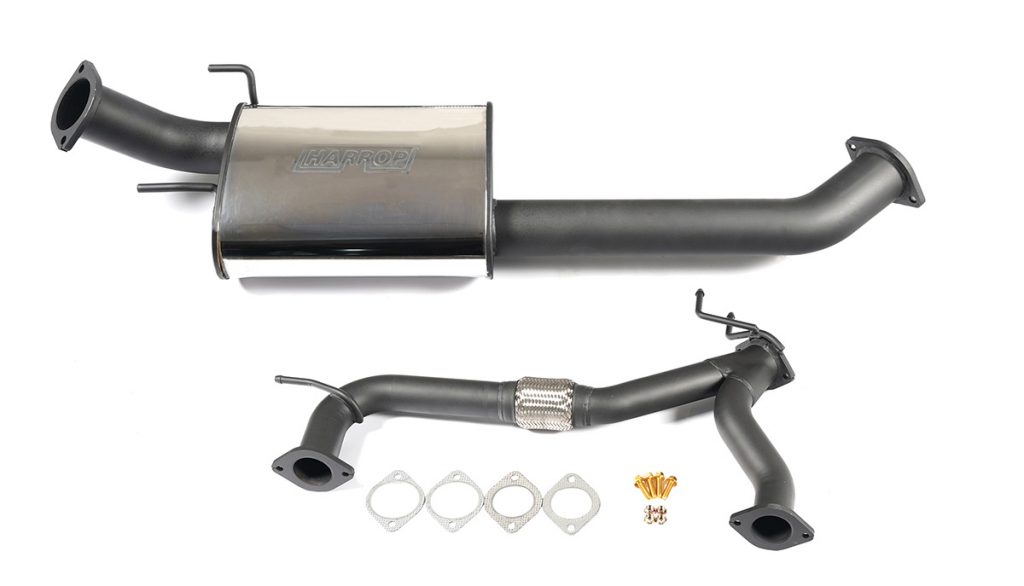 Harrop Engineering has reintroduced its clever exhaust upgrade for the popular V8 powered Nissan Y62 Patrol platform.
Building on Harrop's successful TVS Supercharger system, the Mid-Section upgrade increases the exhaust diameter to 2.5 inch into three inch to provide a much needed deeper and throatier V8 growl while retaining good manners under cruise conditions and towing.
This upgrade is a direct, bolt-on replacement to the factory mid-section that retains the factory catalytic converters and rear section.
Mid Pipe Upgrade features:
• Suits naturally aspirated and forced induction vehicles
• Bolt in replacement of factory mid-section
• Made from 408 grade Stainless Steel
• Size: 2.5" into 3" including X-Pipe and dual inlet muffler
• 'HARROP' embossed primary muffler
• Supplied with all new gaskets and fasteners
This upgrade is perfect for enthusiasts looking for a reliable and cost-effective acoustics enhancement for their V8 Y62 Patrol, providing a significantly deeper exhaust note at idle and under throttle without drone.
For more information, contact Harrop Engineering on 1300 HARROP or sales@harrop.com.au or visit www.harrop.com.au