UFI FILTERS' AIR FILTER RANGE
UFI Filters says this range offers the best protection for the engine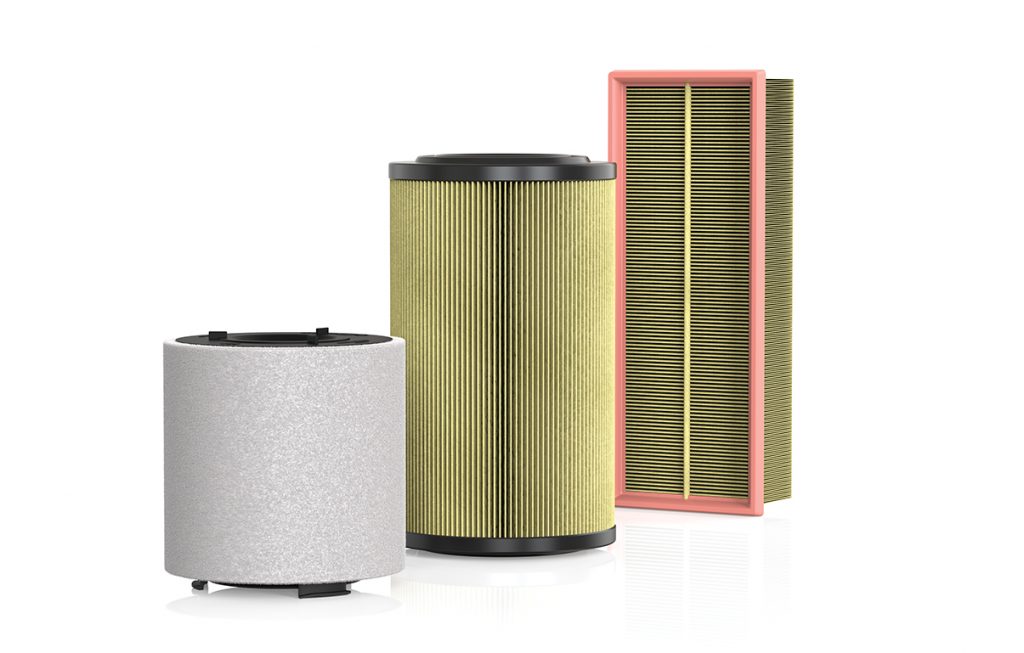 Supplying a full range of air, oil, fuel, cabin, hydraulic and coolant filters to the automotive and heavy-duty sectors, meeting the needs of nearly all car brands and motorcycles as well as commercial, truck, agricultural and constructions vehicles, UFI Filters Group states that it is a global leader in filtration technology and thermal management (heat exchangers for combustion, electric and hybrid vehicles).
In the OE market, the Group says it is a leading filtration provider, installed as Original Equipment by 95 percent of vehicle manufacturers worldwide, boasting a list of more than 250 co-branded products with the biggest OEMs.
Thanks to this OE product portfolio, to continuous innovation and to investments into cutting-edge technologies, UFI Filters Group says it can provide the same quality of the original products with its UFI aftermarket range.
UFI states it was the first manufacturer in Europe to introduce the panel air filter in the 1970s – a technological innovation that then spread across the entire market.
Thanks to more than 50 years of know-how, UFI Filters suggest replacing the engine air filter in autumn.
The engine air filter has the task of retaining particles of dust, dirt and other debris present in the air that is sucked into the engine.
A clean air filter allows for proper intake of air, which is essential for fuel combustion within the engine. On the other hand, a dirty air filter can block the air flow, make the engine less efficient and, over time, cause damage to the engine.
UFI Filters says this is why it is important to check and replace the engine air filter regularly, and especially in autumn.
During the summer, the weather can be drier, but the air can be dirtier due to fires, dust and other sources of pollution. This means that the engine air filter may be dirtier and need to be replaced.
It is of the utmost importance to rely on a manufacturer that can boast a strong presence in the Original Equipment, such as UFI Filters, says the company.
UFI counts on its aftermarket catalogue more than 1,700 air filters references for light vehicles, that are developed to guarantee the maximum filtering efficiency.
Made of cellulose and combined with resins or with pre-filters in non-woven fabric, UFI explains that its filtering materials prevent the alteration of the fuel flow to the engine and the subsequent loss of power, increase in consumption and emissions into the atmosphere.
Further, UFI air filters are integrated into the airbox and help limit the noise it emits.
For more information, visit www.ufifilters.com or www.ufi-aftermarket.com/eu